Southampton Maritime Festival
Entertainment
Details
The Festival has a great variety of musical and performing acts to keep you entertained over the weekend. Below is the full line up.


The Main Stage
Listen to a great range of artists performing modern hits to vintage classics. 
 

Friday 22nd August

 

Saturday 23rd August

10:45

Charlie Woodford. 
Singer/songwriter/guitarist, a popular performer at festivals and venues all over the south of England.

10:40

Bosun's Call. 
Sea Shanty singers, with songs written and composed to tell stories of the heritage of Southampton docks and ships

11:05

Wessex International Majorettes.
 The Majorettes have travelled and performed all over UK and abroad, including the famous Jersey Battle of Flowers parade.  Over the years they have gained trophies, too many to count, from prestigious competitions.

12:00

Vox Pop Choir  
Under the leadership of Alison Eade, this stylish harmony choir of more than 60 voices drew huge crowds to the stage at last year's festival with their renditions of songs of the Blitz and the 1940s.

11:20

Sarah Batt – songs from he 1940s

A popular cabaret artist and performer throughought Uk, Sarah delighted audiences at last year's Maritime Festival with her rendition of favourite WW2/1940s favourites.

12:45

Nicole McNally   
Popular young actress and singer, Nicole has appeared in many theatrical productions and is vocalist with the Swing Unlimited Big Band, and a member of Dorset Youth Voice choir.

11:30

Official opening by the Mayor of Southampton

1:00

Isla Moir  
Isla is currently studying at Urdang Academy of Performing Arts in London.  As a very talented dancer and singer, Isla has appeared in many shows and productions and is working towards a full-time stage career.

11:40

Sarah Batt

1.15

1:30

Nathan Cannon – Rat Pack singer

Nicole Mc Nally

11:50

Lucy Smith   
As a Grand Finalist of the national Teenstar contest, Lucy performed at the O2 in London in 2013.   She was also Wessex Young Musician of the year finalist, and is now a regular performer on radio and has raised thousands of pounds for various charities with her concerts.

 

1:45

Vox Pop Choir
The Solent's orginal rock and pop choir will be singing popular hits.

12:00

Nicole McNally.  
A busy singer and actress, Nicole has appeared in many productions, such as "Annie", "Oliver", "Hairspray", and is also vocalist with the Swing Unlimited Big Band.  She has sung in many national venues from the Winter Gardens to the Royal Albert Hall.

 

 

2.40  

Holloway & Perks  
George Holloway is one of the finest singer/lyricist/guitarists in the south.   Harrison Perks is a talented composer/singer/multi-instrumentalist.   As a duo, they bring their big wall of sound of music through the decades.

 

12:15

Charlie Woodford

3.50

The St. Andrews Pipe Band  
The stirring sounds of Highland bagpipes and drums will thrill the crowds as the Pipe Band marches through the docks, down to the quayside to pipe away the first ship

12:30

Issy BB
Grand Finalist of Teenstar 2014, Issy will be the festival's youngest performer, and is on her way to becoming a big star.

4.20  

Holloway & Perks



 

12:45

Lucy Smith

5.15 

The Igloo Ukulele Band   
The charming sounds of the Ukulele band from Igloo Music Uk,  as they perform  some of the most popular songs of the era.

13:00

Wessex International Majorettes

 

 

13:30

Sarah Batt

 

 

13:35

Girl Next Door
The UK's freshest new teen girlband.

 

 

14:00

Kingsland Road
Find out what the X Factor boyband have been up to since the 2013 TV show.

 

 

15:00

Nicole Mc Nally

 

 

15:15

Issy BB

 

 

15:30

The Diamonds

 

 

16:15

Lucy Smith

 

 

 

16:30

Charlie Woodford

 

 

16:45

The Diamonds

 

 

17:00-18:00

Various

 

 
 

Around the event
Wailing Johnny!

Salty Songs and Sea Shanties from Wailing Johnny - the Jubilee Sailing Trust's very own Shantyman. Salty eye patches distributed to all who listen.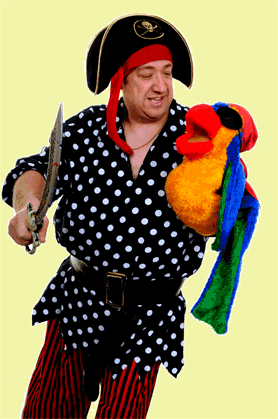 Long John Chubby - 12:00-14:00 Friday 22nd August (Kid's zone)

Come down to the Kid's Zone on Friday for a Special show. Join Chubby on a Pirate adventure; help him find his missing treasure.
Features a magic show, treasure hunt and pirate games.