Southampton Maritime Festival
Kingsland Road
Details
PERFORMANCE 2PM FRIDAY 22ND AUGUST!
Southampton Maritime Festival's Friday entertainment will be led by Matt, Connor, Josh, Thompson and Jay, from 2013's X Factor boy band Kingsland Road. The five lads famed for their big hair and slick moves have been described as 'a ready-made hit boy band'. During the live finals of The X Factor, Kingsland Road broke Twitter Records, making them the most talked about contestants in the X Factor's ten year history.
Following their success on the show, the boys have joined forces with the same hit production team behind McFly and have been performing to sell-out crowds up and down the country. Now Southampton gets the chance to see what the boys have been up to since the competition!
At only £5 per adult and £1 per child (5-16) entry to the Festival can you afford to miss them perform?
2014 event programme
Details
This year's Southampton Maritime Festival is set to be bigger than ever. Our organisers are working round the clock pulling together the full programme of events but below you can find just a taste of what will be at the show. 
The festival is open 10:30 -18:00 on Friday 22nd and Saturday 23rd August. 
MAIN ATTRACTIONS 
Get on board ships, boats and tug

s 
HMS Medusa (WW Harbour defence ship)
Jubilee Sailing Trust – Tenacious (Wheelchair accessible sailing vessel)
ST Challenge (Dunkirk little ship)
SS Shieldhall
Explore history with heritage organisation displays 
See hard hat divers, traditional boat-building skills, boating demonstrations and more at the Festival. Many of the charities involved in the Festival's organisation will also have stalls and displays here. Why not get involved or donate?
Discover, browse and shop
Outside we have a variety of stalls to browse. Also, inside the cruise ship terminal, you'll also find a special exhibition where you can see many more history displays, browse through maritime art and look at local arts and craft stalls.
View stalls, arts and craft exhibitors>
See heritage buses, trams, steam rollers and vehicles. Plus, NEW FOR 2014, you can take a FREE historical tour on an open top bus.

 
We'll be joined by many touring heritage collections over the course of the two days. Plus, you can pre-book a FREE excursion around some of Southampton's historic sites on a vintage open top bus. 
Book your free open-top bus trip>
NEW for 2014: Talks, workshops and handling opportunities
New for 2014 is the Festival talk stage where you can hear from experts as they bring history to life. Around the festival you'll also get the chance to learn and handle many historical artefacts!

Live entertainment!
We'll have entertainment around the site. Plus our main stage is packed with great entertainment throughout the festival. You can enjoy music from the 1900s through to today! Don't forget to catch X Factor's Kingsland Road on Friday 22nd August.
Kid Zone
Our kid' zone is full of great activities for children. Your little ones can see some great entertainers, take part in maritime themed activities and get their face painted. 
KEY EVENTS 

Friday 22nd August
11.30 Opening by the Mayor of Southampton and ABP's Southampton Port Director
Throughout the morning: Arrival of vessels
All day - All attractions open
All day - Kids activities and entertainment
Come on down and get the kids active! 
On Friday 22nd August the Festival will feature many activities designed to beat those lsummer holiday blues. Being a Friday it gives you a chance to start the August Bank Holiday weekend early whilst keeping the kids entertained!
Performances by X Factor's Kingsland Road
Friday 2pm - Catch up with the 2013 TV boy band as they perform live on the main stage. 
16:00 SS Shieldhall departs for a cruise of the Solent
As well as being open to the public for the Festival the SS Shieldhall will take a special trip around the Solent. This trip is run by the Shieldhall preservation society (The Solent Steam Packet Limited) and additional costs apply. Please visit the SS Sheildhall website for details. 
Saturday 23rd August
All day - All attractions open
All day - Main stage takes a war-time focus
16:00 Vessels depart to music
14:30 A Spitfire and Hurricane flyover 
Southampton has a long association with the Spitfire - the prototype Spitfire first flew from Southampton airport and production of the earliest models was based at the Supermarine factory in Woolston. What better way to celebrate Southampton's part in aviation history than with a spectacular flypast by two of Britain's most famous fighter planes! 
16:00 SS Shieldhall departs for a cruise of the Solent
As well as being open to the public for the Festival the SS Shieldhall will take a special trip around the Solent. This trip is run by the Shieldhall preservation society (The Solent Steam Packet Limited) and additional costs apply. Please visit the SS Sheildhall website for details. 
Please note that the attractions and events displayed are subject to change. The promoter reserves the right to amend attractions without prior notice to the ticketholder. 
Exhibitors and Stalls
Details
Below is a list of the exhibitors and stalls that will be attending the festival. 



Arts and crafts market
Association of Sail Training organisations (ASTO)

Books for Free

Costco

CRI Soton Alcohol Friend Intervention and Counselling

Groundwork South

Heartstrings jewellery

HM Coastguard

Ladies Handbags

Lodestar Books

Mainland and Maritime Books

Marine Unit Hampshire Constabulary

Mo Mo's Homemade Artisan Preserves

Peieroth Ltd

RNLI 

Rotary Club of Southampton Claudium

Sailors Society

Silk Dreamings

Solent NHS Trust

Sparkeys Vintage

Sweet Treats

The Book Man 

The Collectable Gifts Cart

The Daily Echo

The Pink Party Company

Usbourne Books

Vicky Balloons

Vintage Belles

Wow Cupcakes
Refreshments
146 Cider Compnay

Candy Corner

Ceano's Café

Dinner Jackets

Ebbies Ice Creams

Fat Sams Ice Creams

Hop On Inn Beer Bus

Hot and Tasty Burgers

Jonny Dough's Pizza

Krush Smoothies

Little Barista Coffee

Marina's Snacks

Sweet Joe

Sweet Way to Heaven
Entertainment
Details
The Festival has a great variety of musical and performing acts to keep you entertained over the weekend. Below is the full line up.


The Main Stage
Listen to a great range of artists performing modern hits to vintage classics. 
 

Friday 22nd August

 

Saturday 23rd August

10:45

Charlie Woodford. 
Singer/songwriter/guitarist, a popular performer at festivals and venues all over the south of England.

10:40

Bosun's Call. 
Sea Shanty singers, with songs written and composed to tell stories of the heritage of Southampton docks and ships

11:05

Wessex International Majorettes.
 The Majorettes have travelled and performed all over UK and abroad, including the famous Jersey Battle of Flowers parade.  Over the years they have gained trophies, too many to count, from prestigious competitions.

12:00

Vox Pop Choir  
Under the leadership of Alison Eade, this stylish harmony choir of more than 60 voices drew huge crowds to the stage at last year's festival with their renditions of songs of the Blitz and the 1940s.

11:20

Sarah Batt – songs from he 1940s

A popular cabaret artist and performer throughought Uk, Sarah delighted audiences at last year's Maritime Festival with her rendition of favourite WW2/1940s favourites.

12:45

Nicole McNally   
Popular young actress and singer, Nicole has appeared in many theatrical productions and is vocalist with the Swing Unlimited Big Band, and a member of Dorset Youth Voice choir.

11:30

Official opening by the Mayor of Southampton

1:00

Isla Moir  
Isla is currently studying at Urdang Academy of Performing Arts in London.  As a very talented dancer and singer, Isla has appeared in many shows and productions and is working towards a full-time stage career.

11:40

Sarah Batt

1.15

1:30

Nathan Cannon – Rat Pack singer

Nicole Mc Nally

11:50

Lucy Smith   
As a Grand Finalist of the national Teenstar contest, Lucy performed at the O2 in London in 2013.   She was also Wessex Young Musician of the year finalist, and is now a regular performer on radio and has raised thousands of pounds for various charities with her concerts.

 

1:45

Vox Pop Choir
The Solent's orginal rock and pop choir will be singing popular hits.

12:00

Nicole McNally.  
A busy singer and actress, Nicole has appeared in many productions, such as "Annie", "Oliver", "Hairspray", and is also vocalist with the Swing Unlimited Big Band.  She has sung in many national venues from the Winter Gardens to the Royal Albert Hall.

 

 

2.40  

Holloway & Perks  
George Holloway is one of the finest singer/lyricist/guitarists in the south.   Harrison Perks is a talented composer/singer/multi-instrumentalist.   As a duo, they bring their big wall of sound of music through the decades.

 

12:15

Charlie Woodford

3.50

The St. Andrews Pipe Band  
The stirring sounds of Highland bagpipes and drums will thrill the crowds as the Pipe Band marches through the docks, down to the quayside to pipe away the first ship

12:30

Issy BB
Grand Finalist of Teenstar 2014, Issy will be the festival's youngest performer, and is on her way to becoming a big star.

4.20  

Holloway & Perks



 

12:45

Lucy Smith

5.15 

The Igloo Ukulele Band   
The charming sounds of the Ukulele band from Igloo Music Uk,  as they perform  some of the most popular songs of the era.

13:00

Wessex International Majorettes

 

 

13:30

Sarah Batt

 

 

13:35

Girl Next Door
The UK's freshest new teen girlband.

 

 

14:00

Kingsland Road
Find out what the X Factor boyband have been up to since the 2013 TV show.

 

 

15:00

Nicole Mc Nally

 

 

15:15

Issy BB

 

 

15:30

The Diamonds

 

 

16:15

Lucy Smith

 

 

 

16:30

Charlie Woodford

 

 

16:45

The Diamonds

 

 

17:00-18:00

Various

 

 
 

Around the event
Wailing Johnny!

Salty Songs and Sea Shanties from Wailing Johnny - the Jubilee Sailing Trust's very own Shantyman. Salty eye patches distributed to all who listen.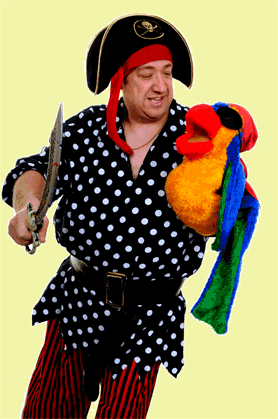 Long John Chubby - 12:00-14:00 Friday 22nd August (Kid's zone)

Come down to the Kid's Zone on Friday for a Special show. Join Chubby on a Pirate adventure; help him find his missing treasure.
Features a magic show, treasure hunt and pirate games.
Vessels
Details
Below are a list of the vessels that are confirmed as attending the Southampton Maritime Festival.
TS Tenacious

Designed by Tony Castro, Tenacious is the largest wooden tall ship of her kind in the world. Owned by the Southampton based charity – the Jubilee Sailing Trust, she was built in a ship yard in Woolston on the Itchen River.





ST Challenge

This ship is a 110ft Steam Tug built 1931. The last steam tug on the Thames, she took part in Operation Dynamo at Dunkirk, towed Maunsell forts and Mulberry Harbour parts, and was nearly sunk by a flying bomb. She was rescued by DLSRT in 1993 and is a member of the National Historic Fleet.

SS Shieldhall

Launched in 1955, and built by Lobnitz & Co., of Renfrew, she operated under the Glasgow Corportation to transport treated sewage sludge down the river Clyde to be dumped at sea. She was suddenly withdrawn from service in 1985 due to rising fuel prices, at which point she was purchased by in 1988 by a Southampton City Museum Service initiative. She is now the largest working steam ship in Northern Europe. 

Yacht Tahilla

This 60ft. twin screw ketch was built 1922 by Thornycroft for a member of the Wills Tobacco Family to cruise from Bristol to Scotland. She was called up for Dunkirk and then served on harbour patrol and pilotage duties. After the war she went to the Mediterranean on charter work until 1969 when she was sold to the present owners and brought back to the UK in 1980. She is a member of the National Historic Fleet. Member of the ADLS.

Caronia

Built in 1927 at Newlyn Cornwall. One of the first of her line to be fitted with engines as her main form of power. In 1933 she was sailed to Littlehampton where she was raised and decked to turn her into a cruiser. 40 feet long and close on forty tons in weight.

When war broke out she sailed with hundreds of other "Little Ships" to carry hundreds of thousands off the beaches of Dunkirk.

Following a war spent at sea she made her home at Brightlingsea where she found herself in trouble for running supplies to Radio Caroline.

 

With the current owners for twelve years following restoration which has turned her from a floating home back into a sea going vessel, major woodwork, a new engine and a hundred other tasks to achieve a very capable vessel once again.

 

She has returned to the beaches of Dunkirk, participated in the Diamond Jubilee Pageant and attended the Oostende at Anchor festival in May this year. Many more adventures lay ahead including a round Britain voyage next year

HMS Medusa

A small motor launch used in the protection of harbors and estuaries. For D-Day she was fitted with the state of art guidance system and escorted a convoy to Juno beach in bad weather. Now restored by the Medusa Trust. Member of the ADLS.

 

Oil Spill Response Vessel (Fri only)

Ever wondered how organisations plan responses should a spill occur? Get on board to speak to crew and learn about the vessel and how the oil industry work in our area. 

 




Hampshire Police Marine Unit Launch (Sat only)

As a department of Special Branch, the Marine Unit is heavily involved in daily tasks relating to the security of our coastal borders. Find out about the types of incidents the police need to respond to in and around Southampton Water.
Many of the vessels are part of the Association of Dunkirk Little Ships. This organisation keeps the spirit of Dunkirk alive by perpetuating for posterity the identity of those Little Ships that went to the aid of the British Expeditionary Force during Operation Dynamo (the evacuation of Dunkirk) in 1940 by forming a registered association of their present-day owners and of those closely associated. Over 100 Little Ships are presently represented by members of the Association. 
You can view one of the DLSRT's restoration projects - the Dorian - in the Heritage workshop on the festival site. The DLSRT is always keen to have volunteers to get involved with the workshop. If you are interested in getting involved, please see the page here.